Hi All,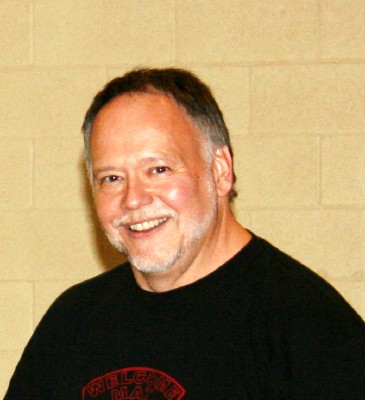 I was sent a link by Eric Parsons to an interesting article on "Freestyle Judo". This is an alternative set of rules, designed by Steve Scott 7thdan of the USA, that aims to take Judo back to a more holistic form of practise which aims to balance the emphasis on the standing and ground aspects, promote submissions, stop pins leaning to an outright win, and once again permit leg-gripping techniques. The full article can be found here: http://www.ihigh.com/aspn/article_62652.html
Here are some extracts from the article:
"I really saw that judo was dying, and in many places it is," Scott said. "Stuff like Brazilian Jujitsu and submission grappling have gained popularity because judo has advocated this position."
"I wanted to form a set of rules that would allow people to do all aspects of judo that they can possibly do," Scott said. "also, it was important to make it as objective as possible, so that the referee doesn't interject himself, which happens a lot in judo."
"Freestyle incorporates a numerical point system, which is another significant departure from traditional judo. Throws that are determined to be something less than ippon, but are still deemed worthy of a score, result in the official warding four, two or one points, depending on the quality of the throw. Freestyle also allows leg attacks, such as single and double-leg takedowns, ankle picks, and the like. These types of attacks are not allowed in the rules set forth by the International Judo Federation and USA Judo.
Competitors still work their arm-bars and chokes on the ground, and a submission results in ippon. However, athletes are given much more time to ground fight.
Athletes are encouraged to work for the pin as well, which occurs when one combatant holds the opponent on his or her back continuously for 20 seconds. Ippon is awarded for this in traditional judo. In freestyle, however, four points are awarded and the match continues. Freestyle contestants can also score two points for hold downs of 10 seconds, and one for five seconds. When one athlete pins the other, the referee instructs the pinner to work to a submission. If this does not occur within a ten-second window, then the official stops the action, and the competitors return to their feet."
The rules are a matter for competitive judoka of course, but there is no doubt that those rules have an impact on what those cross training in Judo can gain from the experience. The banning of leg attacks in traditional Judo, for example, could have problems for those wanting to learn those methods as they will cease to be emphasised in standard Judo practise? However, perhaps the increased time on the floor in freestyle judo will reduce the overlap with reality as it could lead to more seeking of the ground and less emphasis on clean throws i.e. get them over with a  "non-ippon throw" and spend a good bit of time seeking a submission on the floor?
It's a good article and I would be interested to hear what people think of the general idea from both Judo and a cross-training perspective?
You can also find out more on the freestyle judo website: http://freestylejudo.com/
Here is a video of Steve Scott explaining freestyle judo rules which I hope you find useful too.
All the best,
Iain
2009 Freestyle Judo Clinic from JM Darter on Vimeo.
Hosted by OKCDT, and featuring Steve Scott and Kenney Brink from Welcome Mat Judo. The clinic covered the rules and scoring in freestyle judo. The clinic also covered technical ne waza.